Flood Damage After a Storm Could Spell Trouble in San Jose
8/4/2021 (Permalink)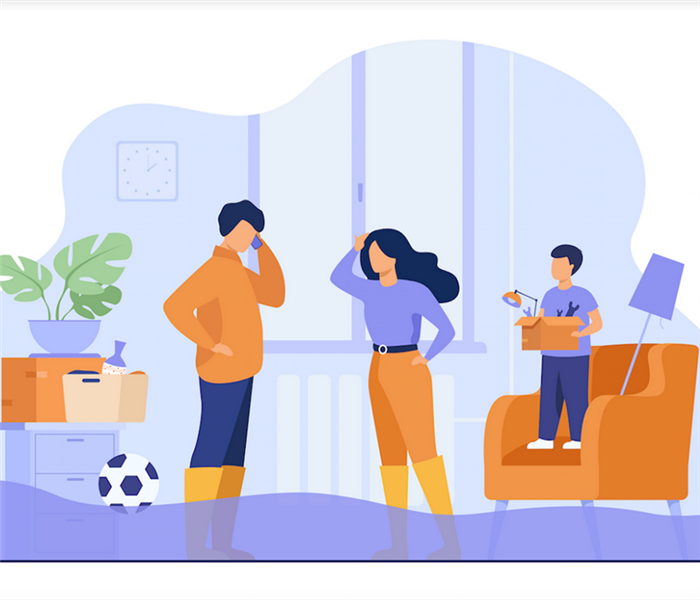 Flooding can quickly become an overwhelming situation. SERVPRO has the technicians and equipment to tackle flood damage in your home. Call now.
SERVPRO Provides Rapid Storm Flood Damage Clean Up to Restore San Jose Homes
Any flooding after a San Jose storm calls for emergency services water damage assistance from skilled technicians. SERVPRO has the manpower to handle any level of flooding, and we arrive quickly to begin the water damage remediation process. Because flood water often contains various suspended solids, debris, and contaminants, we act fast yet cautiously to navigate the clean up as safely and efficiently as possible.

To handle your flood damage in San Jose, SERVPRO's Green Fleet arrives at your door, stocked and ready within hours of your call. The equipment we select depends on the magnitude of water, how high it needs to get lifted, and the solids and contaminants within. While some pumps in our arsenal can take a significant number of suspended solids, others will be better for high-lift capacity.

Professional Water Removal Services Equipment
SERVPRO has access to advanced technology for water clean up, including:
Submersible Pumps – These pumps are used by our crews most often, especially in occupied spaces. They are quieter than other kinds of pumps, run on electricity, and have a broad capacity to handle anywhere from 100 to 18,000 gallons a minute.
High-Pressure Pumps – These are pumps used most often in high-lift situations, yet they are not the best for handling suspended solids. We use high-pressure pumps most for water extraction from underground garages or basements.
Self-Priming Trash Pumps – Whenever debris gets suspended within the water, we reach for this fuel-powered equipment first. Due to the limited lift capacity, they are best used when the lift-need is less than 25 feet.
No matter the type or extent of flood damage, SERVPRO of NE San Jose is here to help! Call us 24/7 for emergency response at (408) 834-7663.