What Containment Measures Can Prevent Widespread Water Damage in San Jose Businesses?
5/7/2021 (Permalink)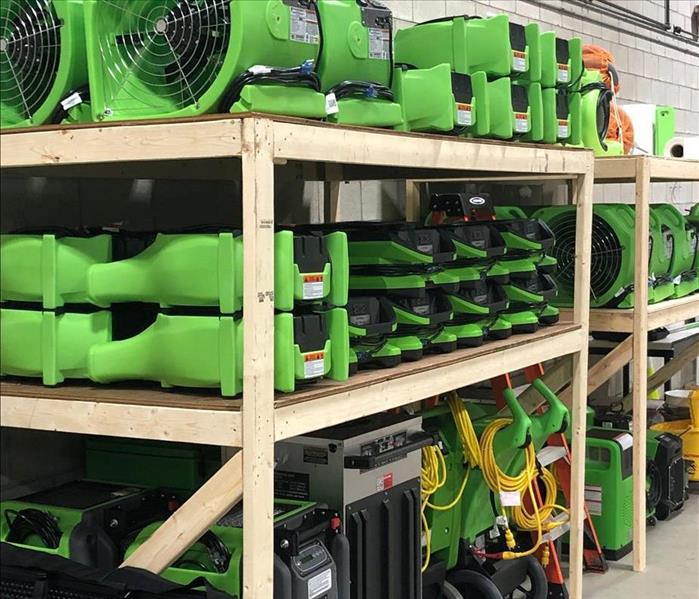 We have the experience, specialized training, and state-of-the-art equipment to restore your property to pre-damage condition.
We have Physical Barriers and Mitigation Tools to Stop the Spread of Migrating Water in San Jose Structures.
The spread of water damage can be threatening to area shops. As challenging as these effects become to remove, prolonged moisture exposure can lead to costlier needs of reconstruction and repairs. Deterioration and degradation can affect several building materials and areas of the shop, including:
Structural cavities
Subflooring
Ceiling systems
What Initial Water Damage Restoration Actions Help San Jose Shops?
While water removal services can be beneficial in starting water damage restoration for San Jose businesses, our drying measures can have the most significant impact on recovery. Strategically placed air movers and dehumidifiers can promote efficient evaporative drying that limits moisture migration to more challenging areas of the property. Positive pressure systems are instrumental in this effort, forcing blasts of warm, dry air into structural cavities.
Water damage restoration involves several steps and stages, and our experienced SERVPRO of NE San Jose team can help. We are available 24/7 at (408) 834-7663.