Handling Hazards after Fire Damage in San Jose
2/10/2021 (Permalink)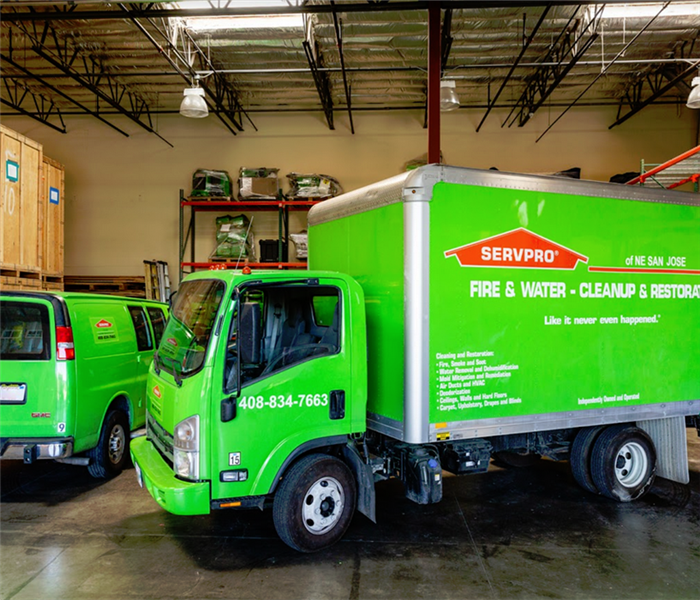 Overwhelmed by fire damage? Contact team SERVPRO at (408) 834-7663 for remediation during this time.
SERVPRO fire damage teams are safety conscious
A home fire can feel devastating, and it is natural to want your home back "Like it never even happened," as soon as possible.
If you need help after fire damage in your San Jose home, call SERVPRO. Our safety-conscious teams will clean up the soot, vacuum away water from fire hoses, and repair structural damage to your home.
Safety is a cornerstone of our process. Some possible hazards after fire damage include:
Electrical shock risks if wires are exposed, damaged, or in contact with water.
Damaged ceilings that are at risk of collapse.
Inadequate lighting makes it hard to see to do our jobs.
Slip and trip hazards from leftover debris such as nails, floorboards, or drywall.
We equip our teams with hard hats, steel toe boots, breathing apparatus, and other PPE to keep them safe during fire damage cleanup. Securing the site is our priority, and you can rely on us for safety advice as we proceed.
For safe fire damage cleanup you can trust, call SERVPRO of NE San Jose at (408) 834-7663.