Do You Need Mold Removal for Your San Jose Business?
2/5/2021 (Permalink)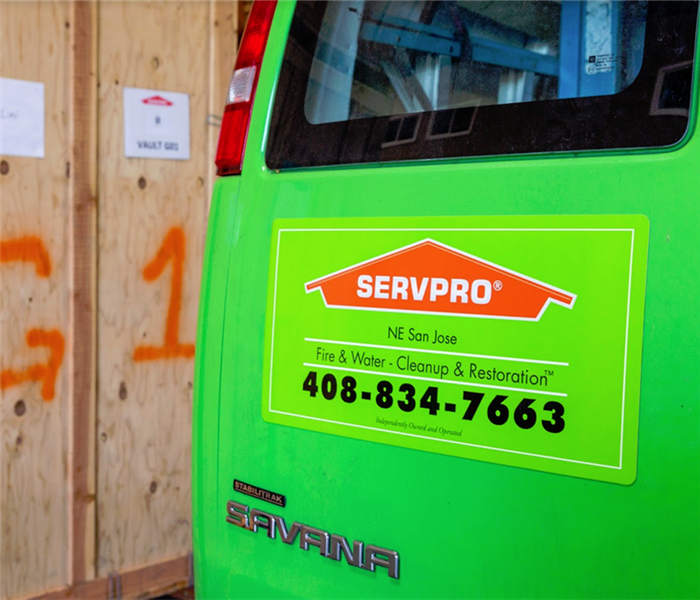 Have you seen or smelled mold and mold damage on your property? Contact SERVPRO of NE San Jose at (408) 834-7663 right away.
Wait for the experts and do not attempt mold removal
There are some tell-tale signs of mold in your business. These include dark green, gray, or brown mold patches, damp patches on walls or ceilings, or an unpleasant musty odor.

If you suspect your San Jose business needs mold removal, call SERVPRO at once. We train our technicians to the Institute of Inspection Cleaning and Restoration Certification (IICRC) standards, which means they have the latest tools and techniques to handle mold.

While you are waiting for our team to arrive, please do not:
Attempt to clean the mold with bleach or any commercial mold cleaners.
Try to scrub away the mold with brushes.
Walkthrough the affected area unless necessary.
Switch on fans or open windows as this can encourage the mold spores to spread.

Mold spreads very quickly. That is why our team sets up containment around the area and uses negative air machines to prevent spores from escaping. The less your staff disturbs the mold before we arrive, the better.

For mold removal in your business, call SERVPRO of NE San Jose at (408) 834-7663.