Are There Unexpected Benefits That Occur When Professionals Manage Flood Damage In San Jose Homes?
9/15/2021 (Permalink)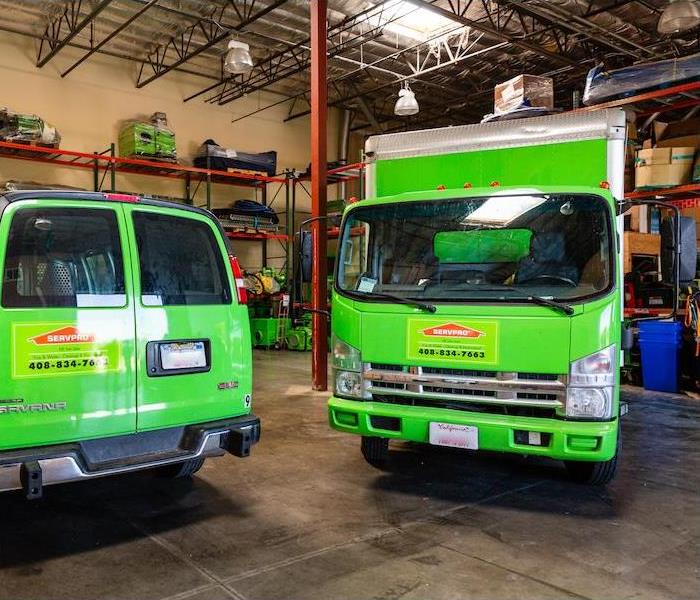 Flooding causes many issues in your home. SERVPRO uses the latest technology and equipment for every storm damage restoration service.
SERVPRO Incorporates Preventive Processes during Water Cleanup in Flooded Properties
A flooding event can ruin your immediate plans. However, there is nothing worse than enduring after-effects long after you address the damage. One advantage you enjoy from involving professionals in restoring your San Jose home is identifying and fixing secondary issues.
One of the seemingly trivial issues that can lead to long-term flood damage in San Jose properties is the loss of power. Storms can interrupt power locally or over a vast area. Without power completing, tasks such as water extraction or drying of wet materials are challenging. Secondary structural damage also happens when the structure is left long without heating. SERVPRO teams easily overcome this problem since we bring portable generators to the loss site, thus erasing all the necessary mitigation processes.
A variety of electrically operated equipment are necessary for completing tasks like:
Water clean up
Water damage repairs
Another problem that can linger long after a flooding incident is the contamination of materials, thus unnecessarily endangering the residents. Our SERVPRO combat contamination using chemical agents and removing porous materials since it is impossible to sanitize them. Our technicians spray EPA-registered disinfectants into the water at your premises. We also remove all porous materials such as carpets, pads, and insulation if they are affected by the contaminated floodwaters.
Other steps like proper moisture control are also useful in preventing secondary damages such as mold development and bad odors in the property.
The main steps that help reign in moisture include:
Improving air circulation
Heating the interiors
Dehumidification
SERVPRO of NE San Jose ensures no problems linger in your property after a flood damage incident. Call us at (408) 834-7663. We're Faster To Any Size Disaster.