What To Do With Debris After San Jose Fire Damage?
4/16/2021 (Permalink)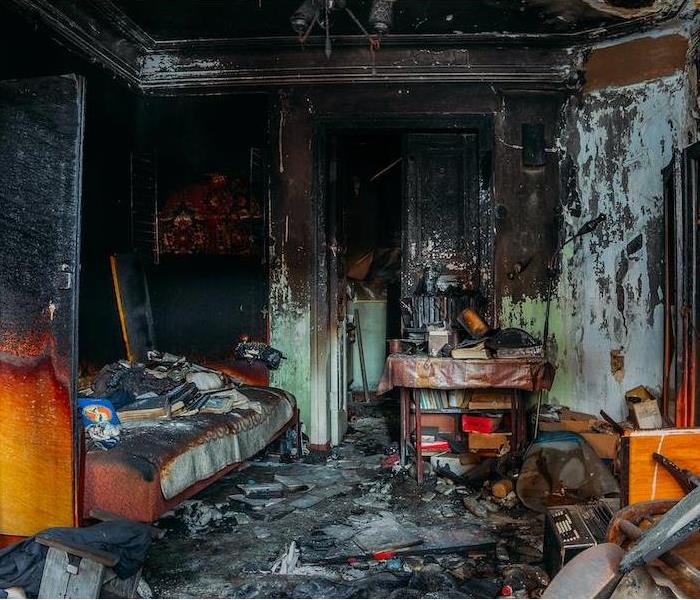 The situation can feel quite overwhelming when your home is affected by fire damage. Contact SERVPRO for effective remediation services.
SERVPRO Assists With Fire Damage Cleanup in San Jose
The scene of devastation after a small fire can be overwhelming. You might find yourself wondering where you should start with a house fire cleanup in San Jose. Debris from fire damage might be a particular concern, especially after a more significant fire and smoke damaging event.
If you are dealing with fire damage in your San Jose home, it is best to call SERVPRO as soon as possible. You may notice debris such as wood, glass, metal, roof tiles, or pieces of furniture lying around your home. We recommend you do not attempt to move them. Debris can pose a trip and fall hazard, glass can cut people, or there might even be contamination from firefighting chemicals.
SERVPRO techs deal with debris by:
Taking any photographs that you might need for insurance purposes.
Identifying potentially hazardous debris and removing it safely.
Clearing the work area and putting up signs and tape to identify no-go spots.
Our team will keep you updated at all times so you never have to worry about what will happen next or where in your home you can go.
For a safety-conscious fire damage repair service, call SERVPRO of NE San Jose at (408) 834-7663.