Can SERVPRO Help with Fire and Smoke Damage Restoration in San Jose?
5/26/2021 (Permalink)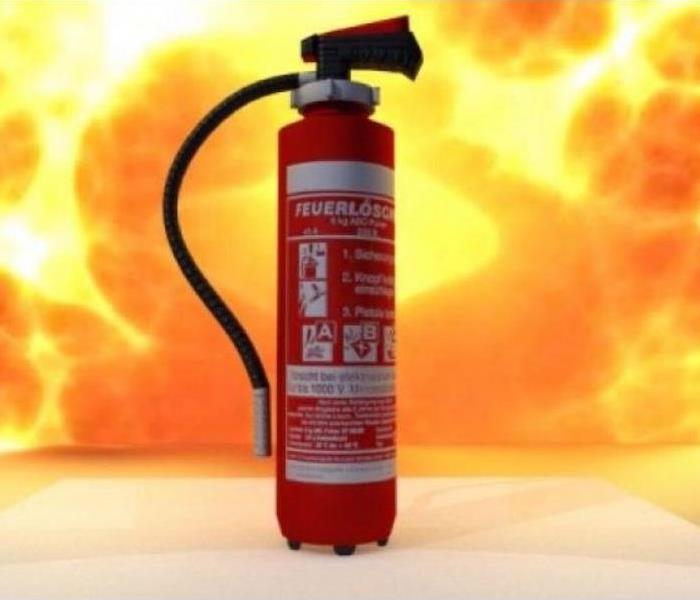 An extinguisher can only put out a fire. SERVPRO will have your home back to preloss condition after fire restoration services.
SERVPRO Provides Water & Fire Damage Restoration Service in San Jose
A fire in your home in San Jose creates fire damage in the immediate area of the fire and also produces smoke residues that travel to every area of your home, leaving smoke odors that must be removed. Fire and smoke damage restoration means removing the damaged materials and also the smoke residues produced from the fire. Variables such as heat, oxygen, moisture, gases, various materials burned create a requirement for multiple cleaning methods to remove all smoke residues.
SERVPRO fire technicians have the knowledge and experience to assist with fire and smoke restoration in San Jose homes, regardless of the type of fire and the materials consumed in the fire. After we assess the damage caused by the fire to your home and the materials burned, we can begin removing damaged items and cleaning.
We use different cleaning methods and materials to clean smoke residues and odors caused by various food items, wood, glues, plastics, natural fibers, and more. The amount of agitation, dwell time, and cleaning materials also depend on surface types, porous and non-porous.
SERVPRO can help your recover from a fire, "Like it never even happened." Call us for help with:
Fire Damage Restoration
Smoke Remediation
House Fire Clean Up
Call SERVPRO of NE San Jose for fire and smoke damage in San Jose and surrounding areas. We can help 24/7. Call (408) 834-7663.